Annual Company accounts and tax returns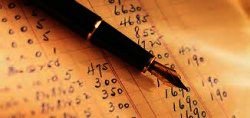 Annual Company accounts:
All people in Bulgaria( Bulgarian and Foreign ) who have bought houses, apartments, lands- any kind of property via Bulgarian Limited company, have to submit annual accounts according to the Bulgarian Law. This have to be done every year by the 31st March of the following
year for the period( from 1st Jan-31st Dec). All companies traded and not traded, even and those who has not made a single transaction- the accounts must still be submitted to the authorities. Like any accountancy issue this is best done by registered professionals.
Failure to submit accounts by 31st March now results in fines ranging between 250-1500Euros ( depending of the length of the delay).
If you wish to use our services to submit your company accounts or need more information- please contact us at: office@bulgarianhouse.com

Corporate accounts: Trading Companies
If you have multiple investments in Bulgaria , registered for VAT, rental incomes, etc you will need also to submit your annual company tax reports.
Every individual case is different, please contact us to discuss your situation and for more information at:office@bulgarianhouse.com

Annual Property taxes
If you have real estate in Bulgaria( house, apartment or regulated plot of land),you are obligated to pay your annual property taxes. If you pay them up to 31st April will use 5% discount of the taxes.
Failure to pay your property taxes will bring you some interests and rising the property taxes.
If you wish to use our service to pay your property taxes, please contact us for more information at:office@bulgarianhouse.com
---