Bansko – the most affordable ski resort in 2014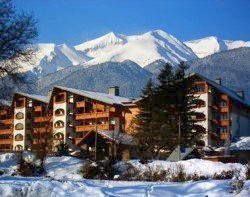 The magnificent winter resort of Bansko offers the most advantgous holiday opportunities for a four-member family.
Situated right at the foot of the Pirin Mountains, Bansko disposes of about 100 hotels several of which are the top class ones in Bulgaria.
It is characterized by extremely cheap holiday possibilities for a four-member family as a seven-day family holiday in Bansko costs 1631 pounds (BGN 4079) on average. The accommodations, the ski, the lift pass and the skiing lessons are all included in this price.
These are just one part of the funds needed for a trip to more popular destinations such as San Anton in Austria. A one-week holiday for a four-member family costs 6026 pounds (BGN 12 571) there.
Andora also pertains to the affordable winter destinations. Four of the top ten destinations offering the most advantageous conditions for holidays are in Andorra. Switzerland is the most expensive destination where four of the ten most expensive ski resorts of the list are located.
One week in St. Moritz amounts to 4811 pounds (BGN 12 034) and the third most expensive ski resort is Val-d-Isere in France. The price of a holiday is 4606 pounds (BGN 11 521).
The best ski destination especially for beginners is Formigal in Spain where the skiing lessons for a four-member family cost just 40 pounds (BGN 100) total.
---