Berkovitsa will offer opportunities for SPA tourism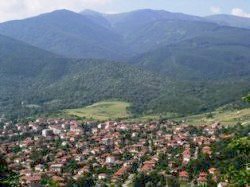 Three Bulgarian companies intend to build SPA centers in the village of Berkovitsa, Dimitranka Kamenova, mayor of the municipality informs. A new water-main for mineral water is expected to be built in 2015. It will have a total length of 6 km and it will connect the villages of Barzia and Berkovitsa. The finishing of the water-main will lead to the building of SPA centers, Kamenova says in addition.
About 30 tourists on average arrived and stayed in Berkovitsa every day last year. The number of tourists is anticipated to increase considerably as soon as new hotels that offer mineral water procedures are built. Other factors are the proximity to Sofia, the Bulgarian capital city and to the new tourist objects and attractions in Berkovitsa, the mayor told local media.
---