Bulgaria moves to visa facilitation and permanent residence through the purchase of property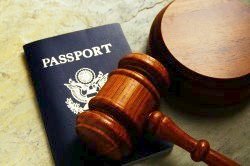 The first reading of changes to the Foreigners Act to decrease the property value ownership qualification was approved by the Bulgarian parliamentary committee. The amount was reduced from 600 000leva ( about 300 000Eur) to 100 000leva ( about 50 000Eur).
This change is being offered to make matters easier for the many non EU citizens buying property in Bulgaria. In the last few years mostly from the buyers are from Russia which are buying properties at the Black Sea ( mainly in Varna, Dibrich and Burgas) and in our ski resorts Bansko , Borovets and Pamporovo. But increasingly the buyers prefer the village life in the countryside and purchase properties in different regions inside the country like: Stara Zagora, Yambol, Elhovo, Veliko Tarnovo, outside Sofiq, etc.
Reducing of the amount required to qualify for permanent residence in Bulgaria was offered by the Cabinet and has support of the Interior Ministry's Migration head office.
This benefit can benefit anyone who buys property in Bulgaria with the sum proposed by the directorate and this way will support the Bulgarian's economy. For this aim in the notary deed have to be written the real price of the purchase and not the price by house tax evaluation as most of the buyers do when purchase property in Bulgaria.
Foreigners who have the status of long-term residents in the country have the rights and obligations of Bulgarian citizens except those for which Bulgarian citizenship is required, such as voting and standing in elections. They can be employed by Bulgarian employers and obtain social insurance.
Foreigners whit long-term residence in Bulgaria who have a business in Bulgaria will have to create at least 10 full-time jobs for Bulgarians- this may be other changes to the Foreigners Act.
List of changes envisage changing of the deadline for a natural or legal person who provides accommodation to a foreigners- within three days they will have to notify the Interior Ministry and municipal authorities. Before the period was five days.
Further proposed by The cabinet is an entirely new provision concerning the status of foreigners without citizenship, meaning stateless persons, staying in the country. The proposal is to deny residence status to these people who consciously do not declare their citizenship in order to obtain residence.
Foreigners may get permission to stay in the country under the Bulgarian Citizenship Act. This allows a foreigner to apply for citizenship if the foreigner already has permanent residence and places at least a million leva capital in a Bulgarian company or increases his or her investments in Bulgaria to a minimum two million leva.
---