Bulgarian Building Plot Market Records its Strongest Quarter since 2009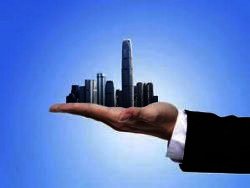 Latest figures show that the building plot market has accounted on its strongest quarter since the autumn of 2009 with transactions worth € 24 million and above. During this period, the plot sales formed 75 per cent of the investment market. Its total amount for the second quarter is € 33 million.
The total business property transactions accomplished during the first six months of 2015 amount to € 64 million. Most of the transactions are made in the Bulgarian capital city of Sofia. The activity of the developers is getting more dynamic.
Their interest has been getting stronger since the previous year. However, most of the building plots in close proximity to the large stations and boulevards in Sofia were intended for office buildings, so developers would seek such places for residential property projects.
The residential property market in Sofia is rapidly recovering and since more than a year, it has been quite attractive for the construction developers. The scale of the planned projects and the strategic location is what impresses them. Multifunctional complexes, multi-storey buildings located on larger boulevards are about to be built.
Many export merchants also built their private bases. This trend is obvious especially in terms of companies involved in automobile parts, textile and furniture industries. Approximately 200 000 sq.m of warehouse and manufacture plots in the entire country are currently in construction.
---