Bulgarian Government invests in Cultural-Historical Sites aiming to develop All-year-Round Tourism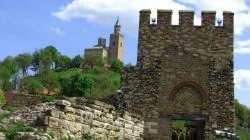 The Bulgarian government intends to invest in the development of not just the summer or the winter tourism but also in the cultural-historical objects which would attract tourists throughout the whole year. The winter season is expected to be strong as the growth of the visits would exceed 8 %.
Local media report that the ministries of tourism and economy collaborate aiming to discuss new opportunities for Bulgaria in terms of more cinema productions. This would result in economic growth, employment and increased number of tourists.
Ministers reckon that the relation between the cinema and the tourism is tight and it is thus essential to explore every single opportunity for advertisement presenting to the tourist the stunning Bulgarian nature and amazing tourist sites across the country!
---