Campsites Provide at least 32 sq.m for Tents According to New Regulation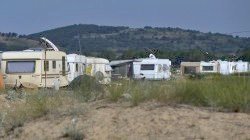 The management of one-star campsites will have to provide at least 32 sq.m for a tent; the two-star ones – 40 sq.m and the three-star ones – minimum 50 sq.m. Each campsite should be supplied with electricity. These pertain to the recently approved requirements in terms of campsites.
It is envisaged that the camping territories for tents, vans, bungalows and campers need to be separated and marked as every camping unit should be supplied with electricity and the vans and the campers – both electricity and water.
The visitors of a hotel will get a free map of the inhabited place, access to an equipped kitchen, a living room with TV, telephone, cleaning service and Internet access. The enumerated facilities are envisaged by law.
Special rights for service of disabled people are also introduced and the requirements to the menu of the breakfast, the all-inclusive service and the content of the room service are provided for the first time.
According to a new regulation, there is an obligatory requirement related to the presence of a unique telephone number 9 in all hotels aiming to establish constant connection to the receptions. The tourists would thus be facilitated if they need to call the emergency.
At the same time, the requirements to the five-star hotels concerning the comfort of the tourist are getting higher. For example, the sizes of the TV sets in the rooms, the content of the mini-bar and the overall condition of the top class hotels are taken into account.
---