Compact luxury apartments for rent most demanded on Bulgarian property market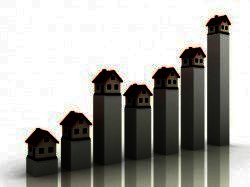 Two- and three-bedroom apartment for rent pertain to the most demanded ones as far as luxury properties are concerned. The interest in such type of residential properties has grown by more than three times compared to the demand of multi-room apartment, maisonettes and houses, reveal data of real estate agencies based on accomplished deals for rents in the Bulgarian capital city of Sofia.
The renting prices of a luxury two-bedroom apartment in Sofia vary from EUR 350-450 per month and those of a three-bedroom apartment – from EUR 550 AND 650 per month. EUR 1 000 and 2 000 are the prices for multi-room apartments and maisonettes.
Less houses are searched for rent and the prices range from EUR 2 000 and 4 000 per month depending on the region, the condition and the living space of the house, according to the data of local agencies.
A steady growth of the demand and insufficient supply of luxury properties for rent are accounted on during the last year and a half.
Real estate agents think that this has lead to increased renting prices and to a more dynamic luxury property demand mainly for investment and renting purposes. Among the most preferred property features by tenants of luxury apartments are the parking spaces, guarded residential building or a gated complex, central heating, high quality furniture, spacious premises and convenient access to the property.
---