More stabilized Bulgarian Property Market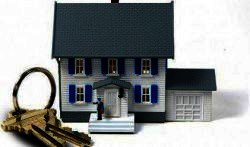 A successful year in terms of foreign investment is reported for Bulgaria and this tendency is expected to be continuous. Property consultants inform that the real estate sales contributed € 239 to the economy as the demand keeps increasing.
After a long period of economic difficulties resulting from the global financial crisis, the Bulgarian property market is gaining more and more confidence thus being an attractive country for many foreign investors. With its incredibly advantageous property prices (for houses and plots of land), Bulgaria has attracted foreign citizens with very good investment opportunities.
Marketing experts say that the restored confidence is the key factor for the property market. Property investment is one of the best possible and safest investment options. The combination between the affordable properties and the better mortgage conditions offered by the banks is lucrative for the economy and for the successful development of the market.
It is not only the great investment opportunities in which the buyers are interested. Tourism plays a key role in the selection of a property. Recent statistical data show that residential properties located in Bulgaria's most popular and beautiful seaside and mountainous resorts are the most desirable places for investment.
Bulgaria is considered as one of the most attractive destinations offering a variety of recreation and entertainment possibilities all combined with affordable prices!
Bulgaria's ski resorts welcomed more than 80,000 tourists this winter as the tourist season was exceptionally successful. Thus, the huge number of tourists is what increased the national economy by € 17.5 m. Tourists from Turkey increased by about 30 % due to the simplified visa requirements and the share of the German tourists is 17 %.
Right at the beginning of August, budget flight operators announced a new daily route (London Stansted to Sofia) which is also a decisive factor for the boosting of the tourism. As a positive outcome from the successful winter season, prices got much more stabilized thus attracting foreign capital.
---