Recent construction of fewer residential properties with larger living areas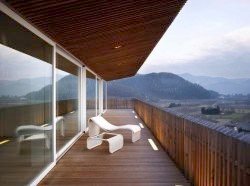 Statistical figures on building permits issued by municipal administrations during the second quarter show that entrepreneurs plan to construct almost the same number of residential buildings as it was a year ago yet with fewer apartments inside. The living area will be larger.
During Q2 of 2015 local administrations issued building permits for 1 140 buildings total which feature 3 455 apartments with a total built-up area of 513 073 sq.m; 44 office buildings with an area of 16 409 and 1 275 other buildings with an area of 872 281 sq.m, the National Statistical Institute informs.
Bulgarian regions with the biggest number of building permits concerning new residential buildings are Sofia (capital city) – 187, Plovdiv (147), Burgas (98), Varna (91). Most residential properties are about to be constructed in the regions as follows: Sofia (1 423), Varna (323), Burgas (322), Plovdiv (307) and Kardzhali (145.)
Compared to the previous quarter, the issued building permits of residential buildings increase by 18.8 % and the apartments are much more spacious.
Construction of most new buildings has started in the regions of Plovdiv (125 residential properties, 12 business properties and 90 other buildings), Sofia (111 residential properties, 3 business properties and 35 other buildings), Burgas (102 residential properties, 21 other buildings) and Varna (75 residential properties and 25 other buildings.
---