Strong Interest in Holiday Properties in Bulgarian Ski Resorts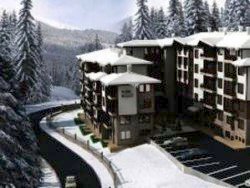 Holiday homes in the Bulgarian ski resorts are getting more and pore popular, according to a local real estate agency.
The market in the winter resorts which was in an extreme crisis, is now reviving as there were much more property sales during the summer season. A company accounts on dynamic sales growth especially during the third quarter of this year compared to the same period last year. Prices have not grown up since seven years up until now.
Positive trends apply to the Bulgarian Black Sea Coast, too. Property sales are very good in the northern seaside resorts around the city of Varna and those located south of the city of Burgas – Sozopol and Lozenets. Property buyers turn out to be different in nationalities including Bulgarians.
Summer months were exceptionally active for Bansko as holiday properties sales grew up. Lots of people from Russia, the UK, Ukraine, Macedonia and other countries tend to purchase holiday homes near a ski resort.
During the past quarter, the average prices of the sold apartments in the ski resort of Bansko account on a growth of about 1,3 % on a three-month base, the statistic figures show. This growth is a clear sign that the holiday property market is in its recovery phase.
The average price of the sold apartments in Bansko amounts to EUR 380 per square meter as the average total purchase price is EUR 26 000 as it was EUR 23 920 during the previous quarter.
The average price in the winter resort of Pamporovo for the third quarter is EUR 340 per square meter which remained unchanged throughout the whole year. In Borovets, the average price of apartments reaches up to EUR 570 per square meter.
Holiday property markets in winter resorts remain steady as a whole and a growing interest is already a tendency. With the start of the winter seson, buyers become more active and a very strong fourth quarter of 2015 is anticipated.
---