Village Tourism in Bulgaria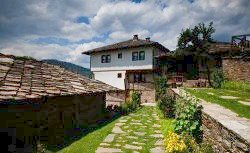 The village and farm tourism are one of the most famous tourism in Europe taking part and in Bulgaria. It generates about one billion euro, the European Federation for Farm and Village Tourism(EuroGites) reported.
35 professional Organizations from 28 countries take part in the federation, providing more than 800 000 beds and more than 200 000 destinations in Europe.
In Bulgaria you can feel the nature in each region, but the most famous destinations for rural , village tourism are: Rhodopes/Kyrdzhali, Batak, Arbanasi/Veliko Tyrnovo, Buzludga/Kazanlak, Vratca, Zlatograd and many others.
Small farms and villages in the Rhodopes as village of Leshten in south-west Bulgaria, high in Pirin Mountain are attractive alternative destinations.
Another countries in which the village tourism is very popular are UK and Austria.
The nature in Bulgaria is incredible beautiful and charming. Outskirt of the virgin forest and among the lush fields are nestled small calm villages, which are exceptional affable and hospitable all year round.
If you wish to runaway from the noisy cities to feel the fresh and clean air do not ponder –come and visit our Bulgarian villages.
At the same time you can combine this pleasure to find your dream Bulgarian property!
---